"The Distributor Makes the Final Difference"
Hours of Operation: Monday-Friday 8:00 am-5:00 pm
Call 800-529-0104 or 605-996-5221 or Email Us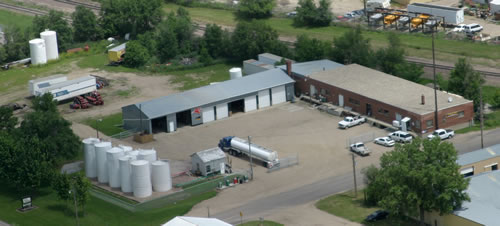 Meyers Oil Company has served the Mitchell, SD area for over 50 years. We provide quality products and local service to meet your needs:
Lubrication products for your car, truck, construction equipment, farm, or manufacturing plant
Gasoline & diesel fuel delivery
Industrial & commercial oil deliveries in a 100 mile radius of Mitchell
Quotes for bulk fuel & gasoline and bulk oils
Contract pricing available
Meyers Oil prides themselves on finding the right oil for the right application, if we cannot find the right oil in house. Mobil Engineers will find it for you!

We are pleased to offer many quality brands:
Click each brand for more information
Exxon Mobil, Chevron/Texaco, Havoline, Pennzoil, Quaker State, Shell Rotella, Citgo, VP Racing Gas